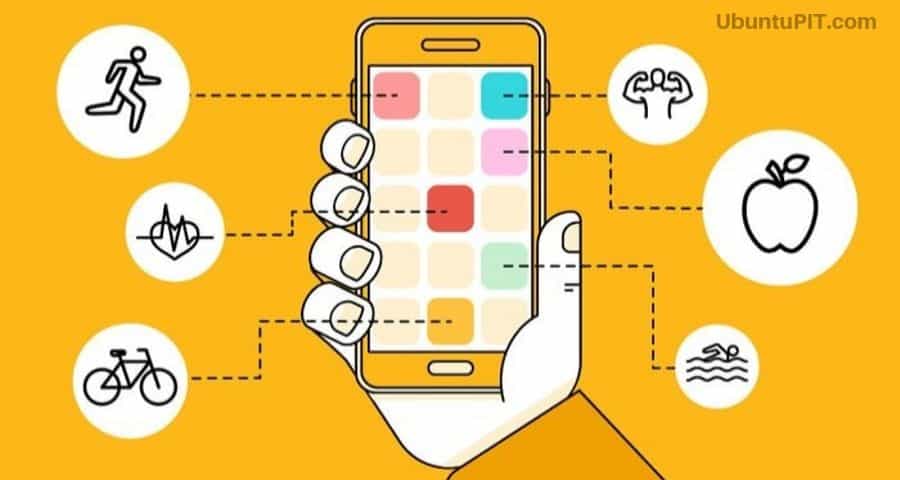 Good fitness and health is the key element for becoming happy in life. People nowadays have become more sincere and health-conscious. But because of being so busy, they cannot take proper care of themselves and often forget to do what is necessary to stay healthy. In such situations, a good fitness app can be a great solution. Daily workout makes our mind cheerful and helps us to concentrate on our work. But in the era of mobile technology, it's challenging to get time as well as personal willingness to go out for regular exercise or gym. And we all know gym membership and personal trainer are too much expensive. So how do you do our daily exercise and ensure body fitness? Here smart Fitness Apps or workout apps for Android devices can play an important role in ensuring our daily fitness workout.
Best Workout & Fitness Apps for Android
There are lots of good and best workout or fitness apps for Android available in the market. Still, here I will be sharing some top-rated and best fitness and workout apps, which will definitely help you to maintain regular body fitness via interactive gym instructions. And above all, it will be very inexpensive as well as effective and easily understandable.
So, you can be more specific to find out the best one for you. Don't get confused, and keep your eyes on your needs. I am sure that you will soon benefit from using the app; you will choose from the below list. Note that this list is not following any particular order rather a generic list of some of the best workout apps for Android devices.
1.  Runtastic Running & Fitness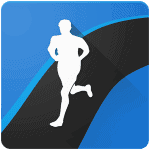 In this fitness and health app, modern Artificial Intelligence learning is integrated to provide the users with all the important customize info about daily workouts. It let you learn about distance, time, speed, elevation, calories burned & more for activities such as running, jogging, biking & walking using GPS. This app is in one fitness app which offers personal fitness tracking, real voice coach guidelines, daily and yearly workout goals, and much much more. This fitness app is one of the best workout apps for Android now.
2.  Fitness & Bodybuilding
This fitness app will let you leave your fitness and bodybuilding instructor. It offers a wide variety of fitness exercises supported by text instruction, interactive images, and videos. This app will keep all the data into a built-in calendar about every workout exercise and let you know how you improve.
More Info & Download
3. Calorie Counter – MyFitnessPal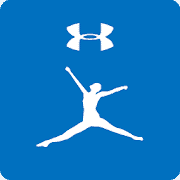 First, let me tell you about a calorie counting app that is often kept at the top of the list of the best fitness apps for Android. It is a Calorie Counter – MyFitnessPal. About what you are consuming all day long, it will count each and every fact of them. Everything will come into its record, from water to rice, to provide you with the best calorie counting ideas. It is easy to use and is inclusive of tons of useful features. Let's have a look over them.
– –
Important Features
• Equipped with over 6 million of food's nutrition facts.
• Will track how much of which nutrients you are taking in a day.
• Will remind you to fulfill the daily nutrition chart.
• Will track the amounts of water you are drinking.
• Free tips for fitness and a healthy lifestyle.
• You can learn about the way to prepare and choose healthy foods.
4. Google Fit: Health and Activity Tracking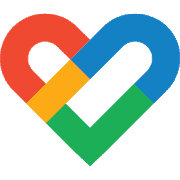 Mobile technology becomes an integrated part of our daily life. So why don't we use it as fruitful as possible? As a fitness conscious, you must track your activities. Google Fit: Health and Activity Tracking, Android's own fitness-oriented app, is for your healthy and active way of life. This app is free to download and a great investment for your life. The app is with modern UI and easy-to-use functionality.
This app tracks everything like running, walking, cycling, etc., and shows how much calories and weight we lose in a day. It will keep all the records like speed, pace, route, elevation, and much more to motivate us in every moment for remaining on track. If you are a Google fan, then don't miss installing this fitness app on your Android device.
Important Features
• Integrates the facility of checking your activity on your phone or through the smartwatch.
• Includes monitoring options so that you can monitor your routine and stick to your goals.
• It counts all your activity and helps you maintain your workout plans
• Includes customizable workout plans and tips for different exercises.
• Equipped with Heart Points and Move Minutes for your convenience and motivation.
• Provides connectivity for other fitness app and supports numerous smart devices.
5.  Abs workout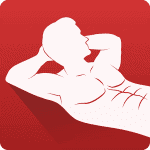 This fitness app is one of the best workout apps for Android, which is solely designed for improving and making perfect Six pack abs within 42 days. But remember that you have to follow the instruction every day to complete six exercises. It's not an alternative of trained gym instructor rather than using this workout app; you must advise your gym instructor about how to do all those.
6. Health, Weight Loss, Diet Plan & Calorie Counter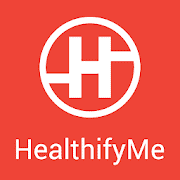 For an active and cautious person, a fitness app is quite like a must-have fact. If you are like this, then this app is for you. Health, Weight Loss, Diet Plan & Calorie Counter is an all-in-one app for your healthy lifestyle in a busy schedule. It can help you by tracking your weight, measuring your actors to your workout plan to keep yourself fit and healthy. These are why people consider it as one of the best fitness apps for Android. Let's meet the features of this app.
Important Features
• Includes easy-to-use interface and personalized options to track your daily Calorie.
• Suggests healthy foods with nutrition information along with the calorie calculator.
• Provides a personal diet plan and BMI calculator
• Provides you with a personalized AI-based virtual nutritionist from Ria.
• HealthifyMe provides effective suggestions and one-on-one coaching for your workout and your fitness goals.
• Includes expert help facility for your gym or yoga session on demand.
7. Total Fitness – Gym & Workouts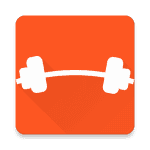 If you have less time to go to the gym or seem that the gym is too expensive, this Total Fitness app is perfect for you if it offers a complete package of gym instruction and how to use it in easy and step-by-step guidelines. More than 100+ exercises help you to gain your ultimate body shape and strength.
8.  Gym Workout Tracker & Trainer
This gym workout app is a complete package for both beginners and professionals. It will act as your personal trainer and improve overall body fitness. All the body fitness instructions are well supported by interactive images and high-quality, easy understanding videos. This fitness and health app will let you maintain a steady routine of daily exercises and show your active improvements.
9. 30 Days Fitness Challenge: Workout at Home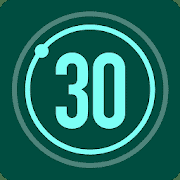 Do you have a special event within a month for what you want to have a fit body? If yes, I will recommend installing the 30 Days Fitness Challenge: Workout at Home. It is an app that holds all the necessary facts to get your desired body type within only 30 days. It includes the food chart, nutrition facts, workout routines, and plans, and all other necessary facts for you.
Besides, this app offers a proven and scientific method of instructions and exercise guidelines for improving health and fitness and overall lose weight effectively. This fitness app is well synced with google fit, so you can get all the statistics of the daily workout, burning calories, walking and running speed, etc.
Important Features
• Provides suitable and effective food chart and Nutrition plan.
• Offers daily workout plans and guidance.
• Encourage you to complete a daily task.
• Will record the history of your progression.
• Provides lots of video guidance.
• Equipped with all the necessary facts to get fit within a month.
10. 8fit Workouts & Meal Planner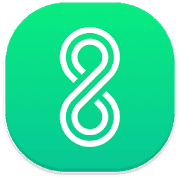 Say hello to 8fit Workouts & Meal Planner, a complete fitness guide for your busy lifestyle. This stunning app is also one of the best fitness apps for Android. It is lightweight and very easy to use. Also, the features are satisfying, and they will work just like your personal fitness trainer. From tracking your calorie to showing you the proper way to work out, it will do each and everything for your fitness. Let's see what's more it will offer.
Important Features
• Provides a suitable meal plan following your target.
• It offers an effective workout routine for you to maintain.
• Will count your calorie and BMI.
• Will remind you about the workout session.
• Provides the list of foods to eat and foods to avoid.
• Offers over 400 healthy food recipes.
11.  Ultimate Full Body Workouts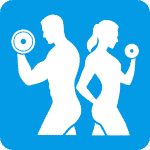 Do you want to get your body shaped faster and easier? Then you must use this fitness app in your home. This app will let you practice a wide range of exercises scientifically covering the whole body. It first enables you to learn of a dynamic warm-up, then goes for exercise followed by a cool-down routine. This fitness and health app is a good alternative to any expensive gym machines and membership.
12. Home Workout – No Equipment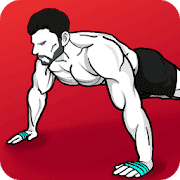 Let's meet another great fitness app, Home Workout – No Equipment. The name may sound like just a workout planning. But it is not just a workout advisor but a complete fitness guide for you. This is why still the health-conscious guys always consider it one of the best fitness apps for Android. Besides providing a suitable workout routine, it will provide you with food charts, nutrition facts, a weight counter, and so on. Also, a lot of useful features are inclusive. Let's have a look over them.
Important Features
• Will provide a home-based workout routine.
• Don't have the pieces of equipment? No worries. It has workout plans without equipment.
• Will keep an eye on your weight and provides suggestions accordingly.
• It offers a customizable workout reminder.
• Equipped with video and audio demos and guides.
• Different workout samples for different purposes like muscle gaining, shredding, warm-up, and more.
13.  Fitness Buddy: 300+ Exercises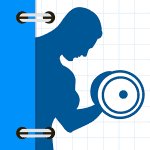 Fitness Buddy is a comprehensive exercise planning app that is widely appreciated by various health and tech magazines like ESPN, Gizmodo, Lifehacker, etc., as one of the best and popular workout apps available. It replaces your gym membership, personal trainer, or even all the expensive gym materials because this app is all in one of all the physical exercises which are easy to follow on your own.
14. BodBot Personal Trainer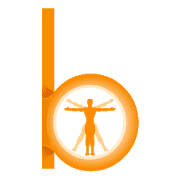 Meet BodBot Personal Trainer, one of the best fitness apps for Android that you can find as an advanced digital personal trainer and adaptive workout planning platform. It is handy to have whether you are shredding or gaining muscle mass. For your fitness journey, it will work like a reliable and effective advisor. This stunning app is packaged with a handful of amazing features. Let's have a glance over them in short.
Important Features
• Includes strength adopting functionality for a smarter training plan.
• Very easy-to-use personalized interface.
• Provides science-based recommendations for your real-time situation and supports along with the personal record charts.
• Provides plans and workout routines for you.
• Includes intelligent planner and rearranging system for the week-based missing target workout.
• You can use it in the gym and a home-based exercise routine.
15. 7 Minute Workout
Now I will suggest an app that will guide you to your desired fitness and goal best way possible. 7 Minute Workout is one of the best fitness apps for Android that supplements self-improvement and keeps you on track. No matter what your fitness goal is, an excellent support app is a must for your road towards a great body.
More than 7+ million users are daily using this amazing workout app with satisfaction. If you want to lose weight, get a six-packed tummy, improve core muscles, and strengthen the abdominal muscles, then this fitness app is the perfect match for you.
Important Features
• The app provides a HICT workout regime to make you healthier and muscular.
• Includes short time-effective workout plans for your convenience in your busy life.
• Integrated with Google Fit support.
• You can adjust your workout circuit time and the rest time.
• Equipped with a very beautiful UI and user-friendly interface.
• Includes a notification option to alarm you if you miss any scheduled workout.
16. Map My Fitness Workout Trainer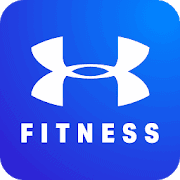 Say hello to Map My Fitness Workout Trainer. It is like a community that will inspire you and provides you with the necessary suggestions to get your desired body types. You will find it very easy to use, and it will give you tips following your situation and needs. This outstanding app is also inclusive of a good number of useful features. Let's have a glance over them below.
Important Features
• Equipped with balanced food and nutrition plans for you.
• Will encourage and motivate you to live healthily.
• Free tips and suggestions for a healthy lifestyle.
• Will track your mileage when you add your running shoe to it.
• Will count your calories and check BMI.
• Equipped with over 600 activities to map your fitness progression.
17. JEFIT Workout Tracker, Weight Lifting, Gym Log App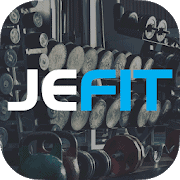 If you are a fitness-conscious person and you want to be consistent in your daily workout routine, then you can try JEFIT Workout Tracker, Weight Lifting, Gym Log App for your convenience. Following the user's reviews, it is one of the best fitness apps for Android. This app is a very reliable and supportive fitness partner on the play store that you can have for free. Let's have a glance at its main features.
Important Features
• Provides workout plans such as 3×3 5by5 and many more.
• No matter which stage you are in, this app will give you all the guidelines you need.
• Includes Workout tracking and all customizable.
• Provides more than 1300+ workout demonstrations performed by experts.
• Includes useful tools such as a timer, body measurement log, notes, etc.
• Includes social integration as you can track and compare it with your friends.
• Equipped with Swift and easy to use interface.
18. Pro Gym Workout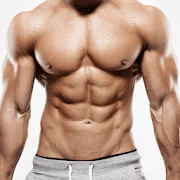 It doesn't matter whether you are doing your daily workout at home or gym; you just need a trainer. If you cannot afford to keep a personal trainer, it is okay. Here I come with Pro Gym Workout, a very supportive workout app for your Android device. It will work as a complete guide for you. It will count how do you take care of your workout session and how it works. Also, it will help you to get the most effective result from your workout plan. However, you can understand and customize the strategy of your workout plan here and get a lot of free tips. 
Important Features 
There are 9 different workout plans available for you. 
More than 120 different types of exercise tutorials are there. 
21 types of workout routines that you can select whichever you want to. 
Use this app without any internet connection. 
BMI, Fat, Protein, and calorie counters are available. 
It will notify you of today's workouts and daily tips. 
19. Fitvate – Gym Workout Trainer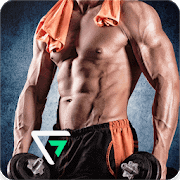 If you are looking for an easy-to-use but effective virtual gym trainer, then I will recommend you this one. It is Fitvate, a well-customized gym introduction app you can use on your phone. It will work perfectly as your gym instructor, even if you are a beginner. Also, it will always support and inspire you to work hard and get a great result. So, just use this app and see the fastest improvement of your body. The routine this app will provide you for your diet and workout plan are also very effective too. 
Important Features 
More than 300 exercise programs are available here. 
3 different types of workout and diet plans for beginners, intermediates, and pro workout persons. 
You can choose any of the measurement systems either in kilogram or pound. 
Sharp workout video tutorials and images are there too.
Workout reminder is also here, and you can customize it. 
An unlimited number of fitness tips and diet plans are also available. 
20. Daily Workouts: Exercise Fitness Trainers
The last one of today's recommendations is Daily Workouts. It is another effective workout app for your Android device. This one also tries hard to bring the best result from your workout sessions. It is full of effective workout ideas and fitness tips. Using this app is easy, and it is designed elegantly. So, you will always be happy and comfortable using it. Also, it will help you to maintain a better diet chart for the fastest effect ever. So, fix your mind right now and make this app your companion on the great journey of your body fitness. Here are the other features of this app. 
Important Features 
Lots of workout plans of 5 and ten minutes sessions. 
Most of the time, you don't need an internet connection. 
Fitness tips and healthy diet charts available. 
It will remind you of your workout program every day, and you can customize the reminder. 
It is completely developed by a group of certified and professional physicians. 
Video tutorials and guides are there too. 
Final Thought
Here, all the apps are free and specially designed for different purposes. Whether one is for counting your calorie well, another will provide gym guides. Again, one is good for making a target for 7 days, and another is for 30 days. So, you are one to select the app that will suit you the best. For that, you can read the precise features and descriptions. Once again, I am assuring you that all of them are the best fitness apps for Android. If you have a plan to start yoga, then I will suggest you try some yoga apps.
I hope you did like this best workout and fitness apps list. Did I miss any other best fitness and health apps to include here? If I, let me know and share your experiences and suggestions for using fitness apps in the comment section.